Welcome
At Tone King Records, we believe that recording music is an art whose goal is to accurately capture the true Spirit of an artist's musical voice & personality. As professional musicians ourselves, we know It's not just about getting a good sound, it's about getting your sound - Capturing the sonic essence that makes you who you are as an artist or band. Whether you want to cut live tracks right off the floor, overdub, mix or master, we can help you capture your sound & vision so that who you are as an Artist, Musician & Human Being will shine through loud & clear in all of your productions.
About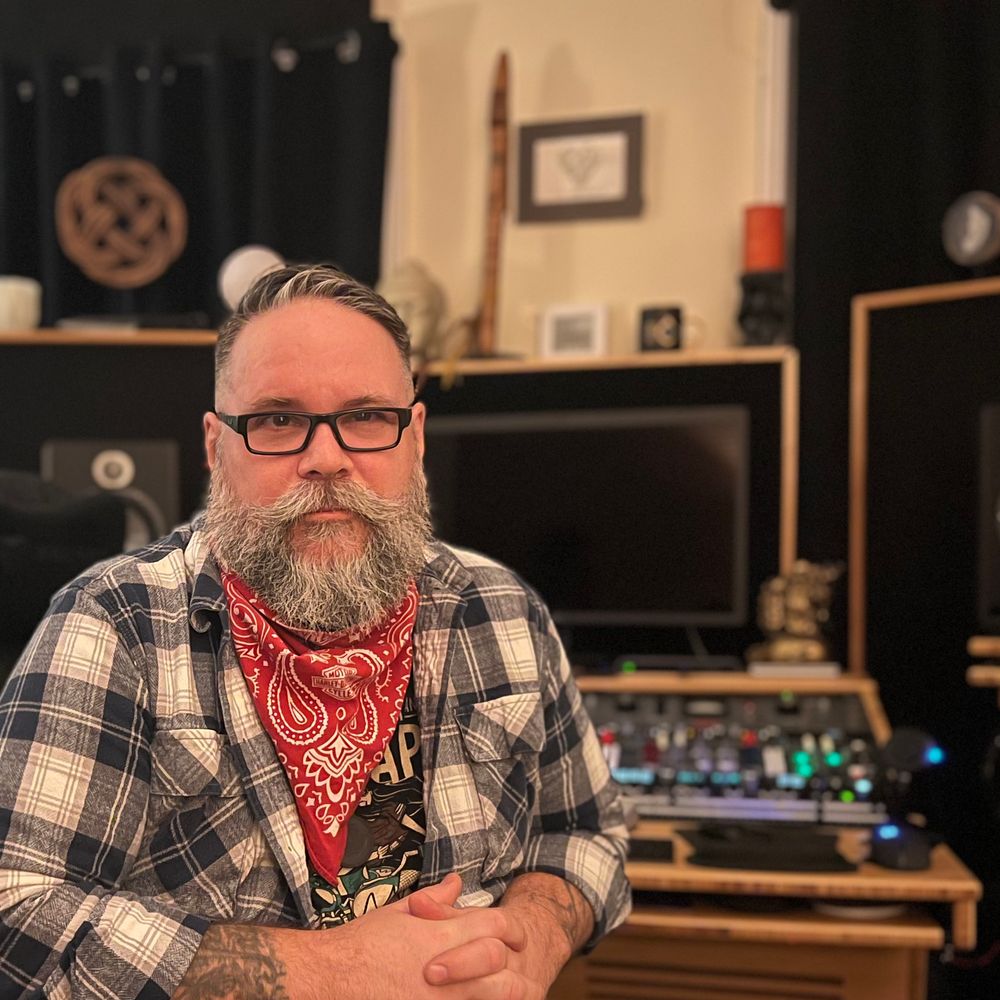 Tone King Records was founded by Jason Fryer & Caroline Addison of Canadian Blues/Retro-Rock band: River City Junction. 

As veterans of the Canadian Music Scene, they have had the honour of playing along side some of Canada's finest Juno & Maple Blues award winning artists on some of the biggest & best international festival stages in Canada both as support musicians & with their band.

Jason has also had the esteemed & rare privilege to work with & study under legendary producer/engineer & former Vice-President of Island Records Rob Fraboni. (Bob Dylan, The Band, Eric Clapton, Keith Richards, The Rolling Stones, The Beach Boys, Joe Cocker, Bonnie Raitt) 

Rob's generosity in sharing his vast & expansive degree of knowledge & expertise in the field of sound recording has been an invaluable asset to Jason's development as a producer & recording engineer.
Services
Tone King Records offers many different services to fellow musicians who are looking make their way into the music industry. If you need assistance with something music related that you don'r see listed, give us a call because chances are, if we can't help you ourselves, we very likely know someone who can! Here's a list of our services:
Recording
Mixing
Mastering
Editing
Pre-Production
Artist Development
Song Writing
Music Lessons
Mobile Recording
Recording Equipment Rentals
Mentorship Programs in Production & Engineering
Gear
As full-time professional performing & recording artists, Caroline & I have had a studio in one form or another over the entire 25 years we've been together. Each piece of gear we own now has been carefully chosen over time for its specific sonic characteristics. We have all the top gear that you would expect to find in any pro level recording studio, & anything we don't have in house, we can easily get upon request through our relationship with Studio Economik. Our setup now is what I call a hybrid setup, based heavily upon vintage British & American analog audio processing equipment, bringing vintage sound to modern day recording practices.
Recording System
Apple MacBook Pro  
Apogee Ensemble  
Dangerous Music Liason  
Logic Pro X  
Tons of Plugins 
Monitoring
Focal Solo 6 Be  
Focal Sub 6 Be  
Dangerous Music Monitor ST  
AKG Headphones  
Sennheiser Headphones 
Mic Pre's
Neve 1073 DPX    
Chandler TG 2    
Apogee Ensemble
 Compressors 
Chandler TG1    
API 2500   
Retro Sta-Level   
Tube-Tech CL 1B   
Universal Audio 1176LN   
Focusrite ISA 131
Microphones
Neumann U-87 
AEA R84 
Royer R-121 
AKG D112 
Sennheiser MD 421 
Sennheiser e906 
Shure KSM141 
Shure SM7B 
Shure SM57 
Vintage 1940's Astatic 
Vintage 1956 Shure Unidyne 
Vintage 1948 Shure Unidyne
Guitars 
Gibson ES-330  
Gibson ES-335  
Gibson Les Paul Custom Black Beauty  
Fender American Strat  
Fender American Telecaster  
Fender American Mustang Bass 
Gibson Hound Dog Dobro  
Taylor 214 CE Plus  
Amps 
Supro Black Magick Reverb
Fender Deluxe Reverb 
Vintage 1961 Valco National (Supro) 
​​​​​​​Trinity Tweed Deluxe 
Drums
DW Design Series Drum Kit 
Sabian HH & HHX Cymbals 
Keys
Kranich & Bach Baby Grand Piano
Native Instruments Komplete Kontrol S88
Native Instruments Komplete Kontrol S25
Effects
Budda Wah 
Fulltone Mini Dejavibe 3 
Fulltone 2B Boost 
Fulltone OctaFuzz
Ibanez Tube Screamer Pro 
Keeley 1962X 
Xotic BB-Pre
Xotic SP Compressor 
Okko Diblo GH Overdrive 
EH Holy Grail Max 
MXR Analog Chorus 
MXR Carbon Copy Bright 
Artists
Here you can listen to a few of the  featured artists & projects that have been recorded, produced, mixed & mastered here at Tone King Records. 
Here are a few examples of some of the mastering jobs we do for our clients.
Have a song you want mixed or mastered?
Simply compress your tracks into a zip file & you can upload it right here:
Rates/Contact
At Tone King Records, we believe in putting our fellow musicians first. And while our prices are very reasonable & we do need to pay the bills, we will not turn any talented musician away because of their current financial  situation. So while we do have our rates listed, they are very flexible for those who require assistance manifesting their vision into reality. If you have any questions, call us. We are happy to help!
Tracking: $50.00/hr 
Mixing Services: $200.00/song
Mastering services: $100.00/song